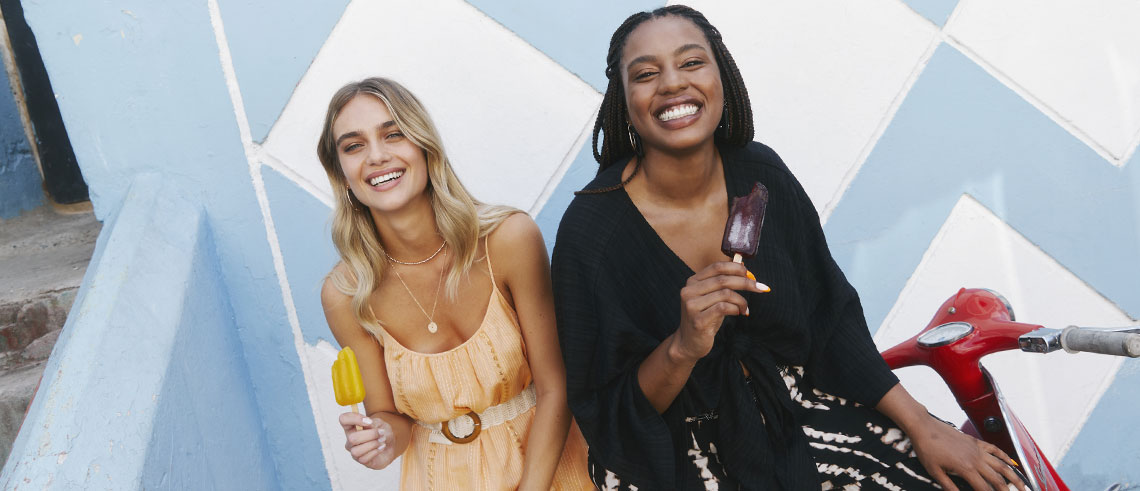 Terms & conditions
The gift card/ eGift can be redeemed at any New Look store in the UK and online at newlook.com
Please retain this gift card as the balance can be topped-up.
The minimum amount required to activate or top-up the gift card/ eGift is £1.
The maximum card limit is £1,000.
The gift card/ eGift will automatically expire after 24 months consecutive non-use, without notice, and any outstanding balance will be deducted.
The gift card/ eGift balance may be checked in-store, online at newlook.com or by phoning Customer Services on 0845 226 3382.
Please treat your gift card/ eGift like cash. New Look is not responsible for lost, stolen, damaged or unauthorised use of this gift card.
New Look reserves the right to amend these Terms & Conditions at any time. Your statutory rights are not affected.
Full terms and conditions are available online at newlook.com.
Find out more about the Terms of Use.
If you would like to ask a question, or request a call, from the New Look for Business team, please complete the fields below.
© New Look For Business 2023